June 5, 2017
This Trend Points to More Stock Gains Even as Everything Around Us Hits the Fan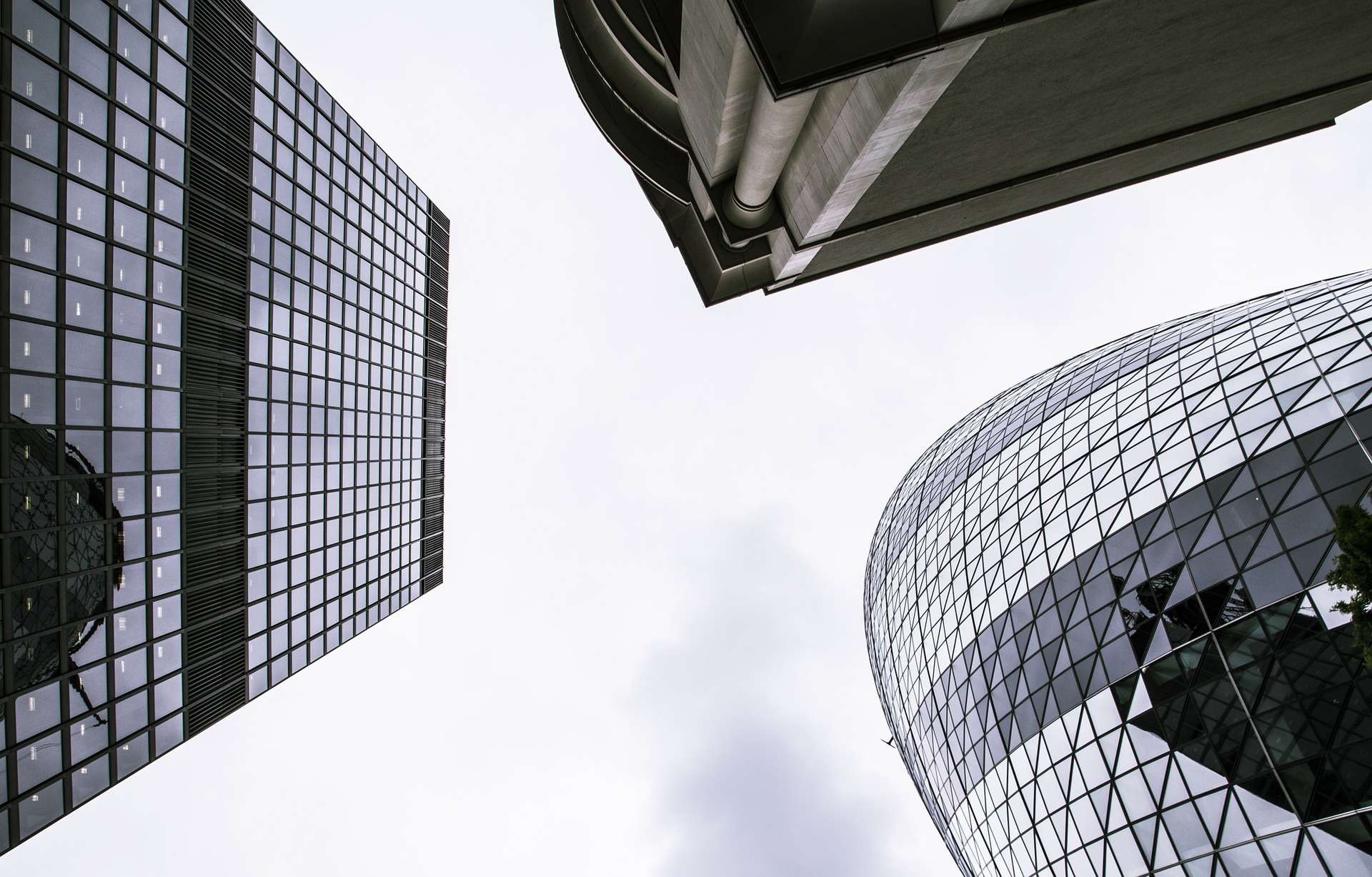 More blood spilled in the streets of London, more ridiculous tweets out of the White House and still more questions raised about how this stock market can possibly keep up its bullish pace in the face of such an unsettling flow of news.
Anyway, expect investor resilience to be put to the test again this week. James Comey's testimony, the U.K. election and the ECB meeting (along with whatever else) will all pop up later this week and threaten to throw a spanner of volatility in the works.
Still, there's reason to be optimistic, at least from a technical perspective. Sure, the market has come a long way already, but the bull still has legs, according to our chart of the day from All Star Charts blogger and Eagle Bay Capital fund manager J.C. Parets.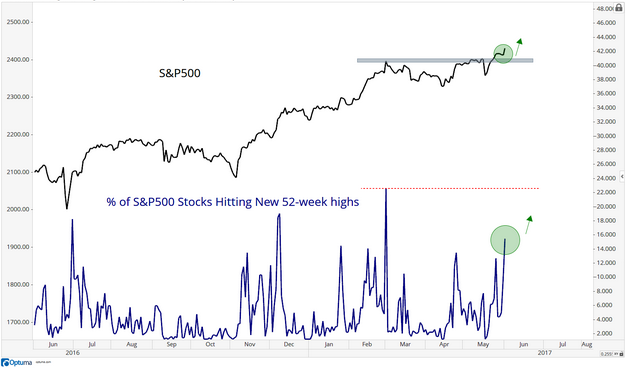 "We're breaking out in the S&P 500 SPX above the upper end of this consolidation from the past three months," he said. "This is perfectly normal as consolidations tend to resolve themselves in the direction of the underlying trend, which in the case of the S&P is obviously up."
He also points out that the list of stocks in the broad market gauge making new highs also broke out, a sign of improving breadth.
"I see them both still rising," Parets predicted. "We don't have any pivot points to suggest there is any kind of divergence, yet."
Nothing in premarket suggest that either.
Key market gauges
Oil prices CLN7 jumped, but are now paring the gains, after Saudi Arabia, Egypt, Bahrain and the United Arab Emirates cut diplomatic ties with Qatar, accusing the country of meddling in their internal affairs and backing terrorism.
Futures on the Dow YMM7 and the S&P ESM7  are slightly lower, while gold GCM7 is in the green. Asia ADOW had a mostly subdued session, as did Europe, where major markets SXXP are inching lower.
The buzz
Barron's has just released its list of America's most respected companies and, perhaps not surprisingly, Alphabet GOOG, Apple AAPL and Amazon AMZN lead the way. Berkshire Hathaway BRK.A isn't too far behind.
Megyn Kelly made a splash on Sunday night when she interviewed Vladimir Putin, who downplayed his relationship with former U.S. National Security Adviser Mike Flynn and brushed off accusations that Russia meddled in the U.S. election.
U.S. private equity firm Blackstone Group BX has made a 1.76 billion euro ($1.98 billion) takeover bid for real estate investor Sponda Oyj SDA1V sending the Finnish company's shares surging over 20%.
The call
By 2020, the marijuana industry is expected to topple the National Football League in terms of revenue, according to projections from both Arcview Market Research and GreenWave Advisors.
As it stands now, the weed business would almost need to triple to make that happen. Keith Speights of The Motley Fool believes it's possible, and he offered up a couple picks positioned to cash in on the big move.
His first pick is Medical Marijuana MJNA which he says "stands out as one of the few U.S. marijuana stocks that has a reasonably large market cap and could experience tremendous growth as the size of the marijuana industry increases."
But the safest bet? Scotts Miracle-Gro SMG "The company stands to benefit regardless of which individual marijuana growers come out on top," Speights explained, adding that it could very well "be the marijuana equivalent of a Super Bowl winner."
The economy
Thursday is the big day, with the European Central Bank meeting and, of course, former FBI director James Comey slated to testify before the Senate intelligence committee. Brits begin voting in their general election that day, but any fireworks should come Friday, once the results are out.
For the most part, however, it's a relatively quiet week, data-wise. As for today, the ISM non-manufacturing index hits at 10 a.m. Eastern, along with the monthly labor market conditions index.
Article and media originally published by Shawn Langlois at marketwatch.com