Full-feature multi-asset class professional trading platform that offers DMA and highly customizable trading tools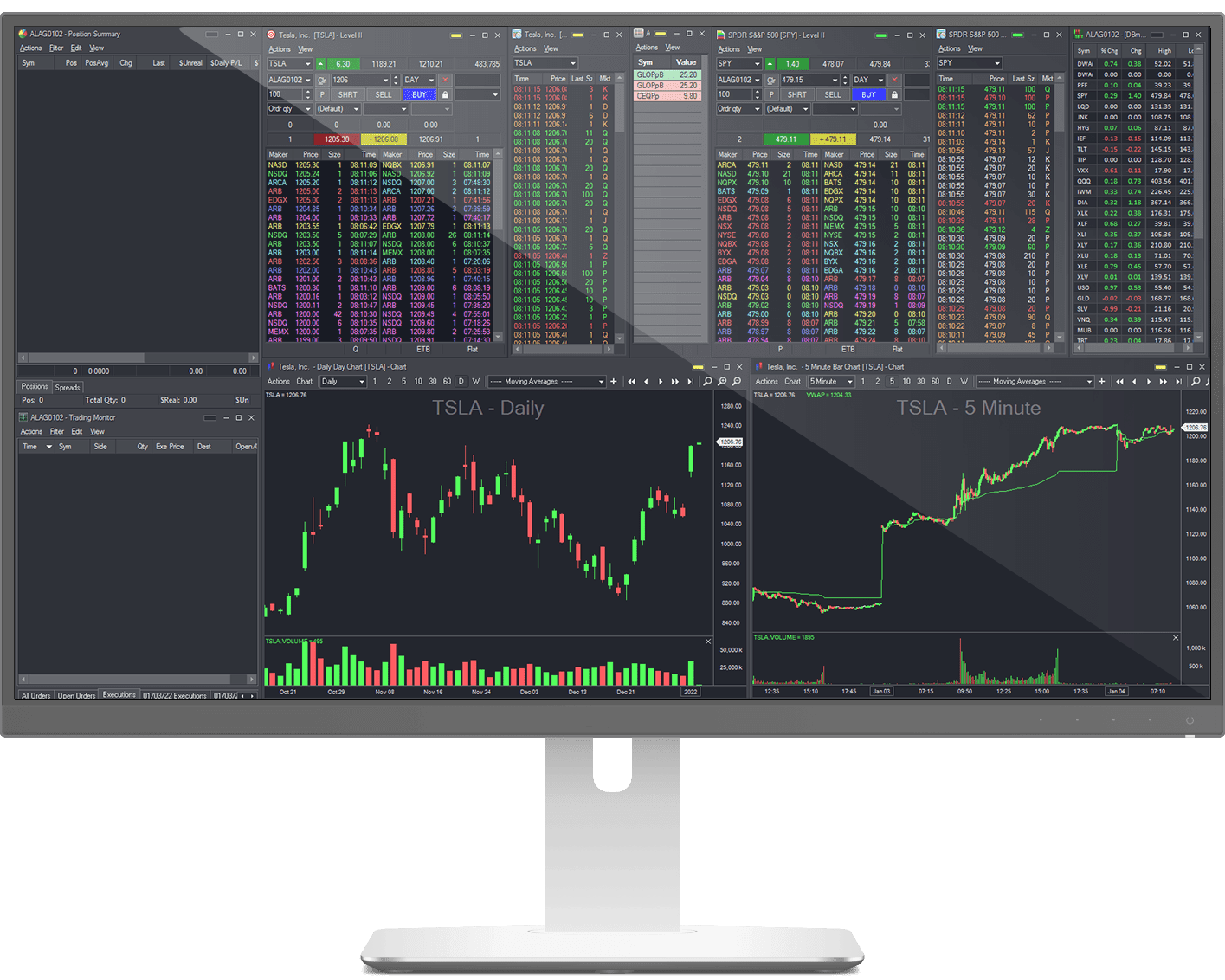 Sterling Trader Pro is a full-featured, mature, high-bandwidth and low latency multi-asset class professional trading platform built with the active, high-frequency discretionary trader and active asset manager in mind. With the platform tools you can easily create custom hotkeys, smart routes, and speed buttons.
The platform's architecture and code language guarantee you superb speed. The connectivity package supports Direct market Access to most Exchanges, ECNs, major dark pools, ATS, crossing networks and other broker supported OMS.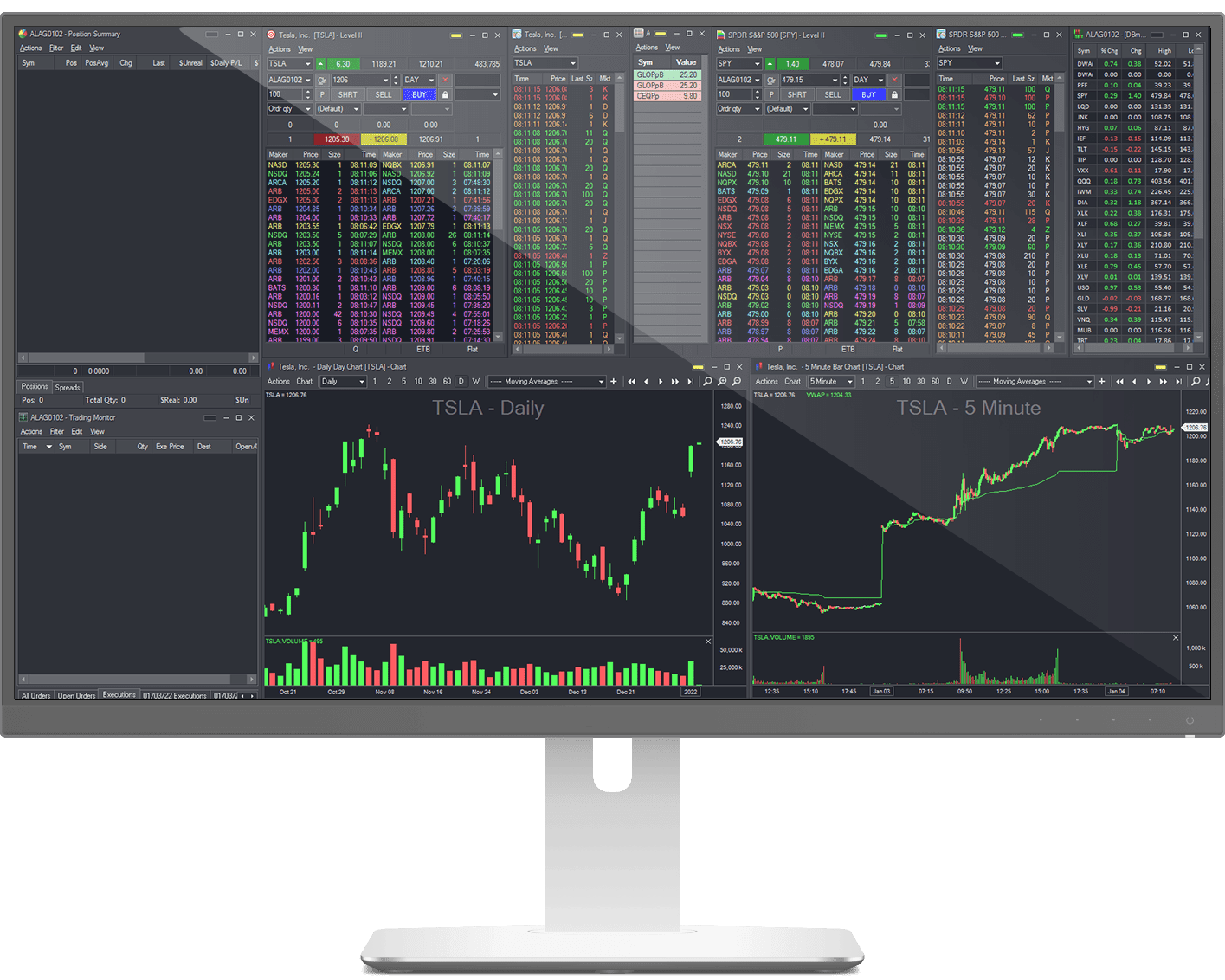 Trading platform features, equities:
Fully customizable layout
Advanced charting
Newsfeeds & custom alerts
Deep level II quote
Windows linking
Portfolio management tools
Pre- & post-trade allocation
Multi-account management
Multiple order types
Real-time P&L
Exchange imbalances
Filters, watch lists, order triggers
Easy DMA, ECN or dark pool order routings
Fast order entry hot keys
API for algos & program trading
Sterling Trader Pro offers real-time options trading in the U.S. Built on the same framework as the equities (including customizable hotkeys and portfolio management), Sterling Trader Pro offers specialized options trading tools for the professional trader.
Level 2 style window showing the best bid/ask of each exchange
Highlight ITM (in-the-money) options for fasteTrack the underlying stock's current statistics at the same timer decision making
Link to options chain for quicker order entry changes and analysis
See every strike price for calls and puts for a specific underlying symbol
Highlight ITM (in-the-money) options for faster decision making
Calculate all greeks and volatility
Advanced Options Order Entry
Eleven pre-configured, complex options spreads available (including Butterfly, Calendar, Covered Calls, Iron Condors and Straddles)
Fully configurable spread order entry