HAMMER is an all-in-one professional trading platform that simplifies trading experience and provides all the toolset for comprehensive trading.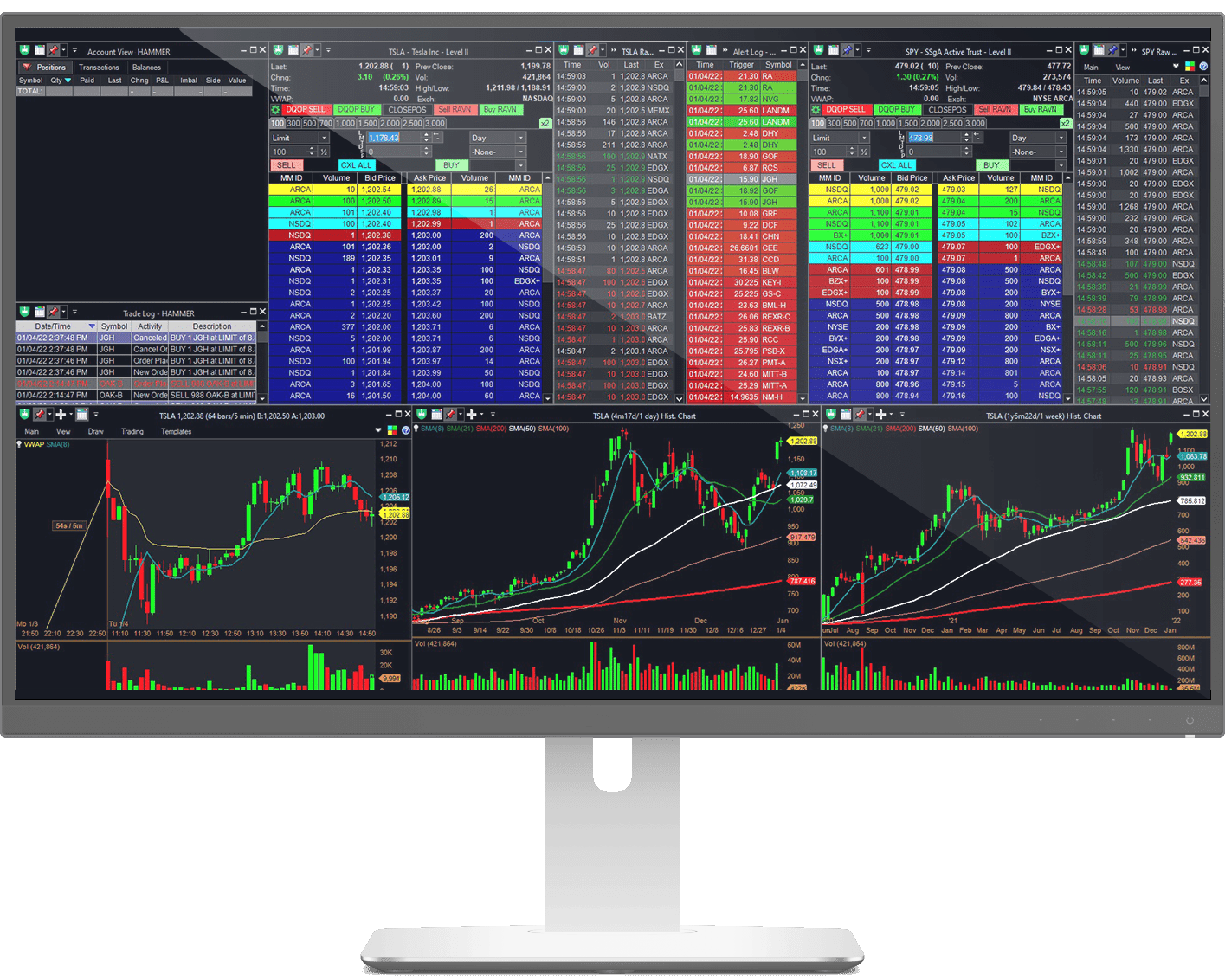 With HAMMER's full-featured Alerts System you can stay on top of the ever-changing market and flow of information. Fully customizable alerts for symbols, portfolios, news and charts.
With HAMMER's multi-source, a low-latency news feed, you can follow the market developments from different reputable sources, all in one screen.
Full-suite technical charts, offering flexibility and full customization. Supporting all chart types, 100+ indicators, alerts and annotations.
Streaming real-time market data with highly optimized latency using any one or several of the supported top-of-book, Level I, or depth-of-book, Level II, data feeds. Hammer gives you an edge.
Intuitive and convenient control over positions and new and pending orders – all from the chart.
Customizable real-time scanning using any or all pre-programmed indicators, formula or a custom logic. Fully programmable with the option to add alerts.
HAMMER provides a very flexible system of trading hotkeys to facilitate fast trading for experienced traders.
HRT gives a great advantage to Managers, Investment Advisors, and Trading groups, allowing a number of Risk and Pre/post Trade operations which facilitate trading and multiple sub-accounts management.