Trade US Stocks & Options with
Zero Commission
All the professional tools and resources to
trade like a Pro, hassle-free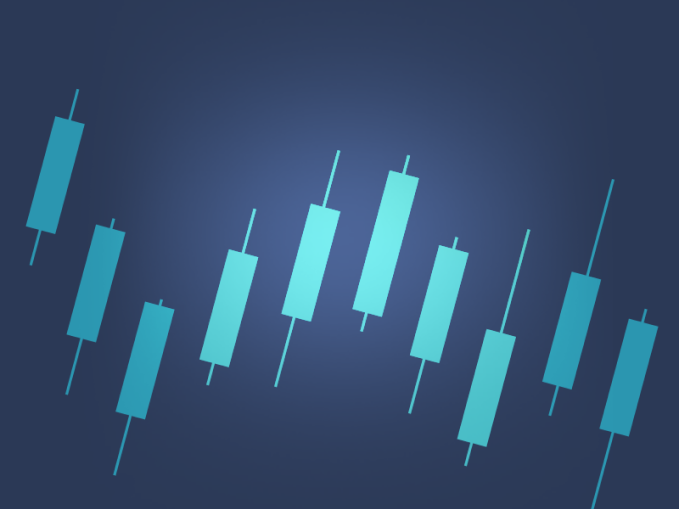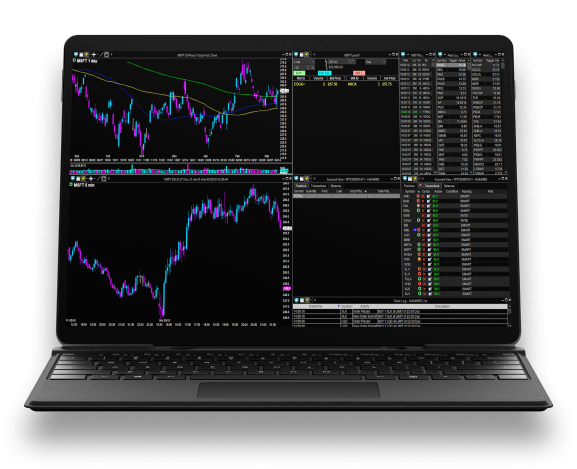 No per-trade minimums
No inactivity fees
No trades
limit
No minimum deposit
No PDT
Rule
Only for
$14.95

/mo you get access to advanced professional trading tools that will give you an edge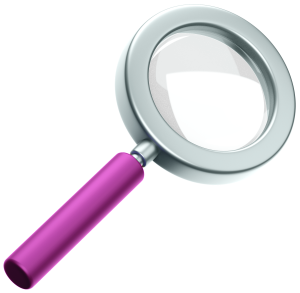 Market Scanners
Find quickly and easily the best movers on the market
Market Scanners
With our powerful scanning tools, you can filter stocks based on a range of criteria, including volume, price movement, and technical indicators. This allows you to identify stocks that are trending up or down, or that meet specific technical patterns. Market Scanners save you time spot the best movers.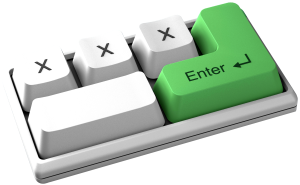 Hotkeys
Trade fast with a stroke of a button
Hotkeys
You can create custom keyboard shortcuts for any trading action, such as placing an order, canceling an order, or adjusting your position. With Hotkeys, you can execute trades quickly and efficiently, without having to navigate through multiple menus or screens. This is especially useful for day traders or anyone who needs to make quick decisions in fast-moving markets.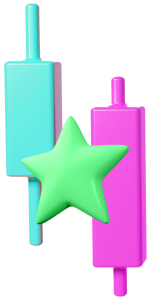 Unlimited Charts, Candle Patterns, and Indicators
Get unparalleled insight into market trends and patterns
Unlimited Charts, Candle Patterns, and Indicators
With Hammer™ Lite Plus, you'll have access to unlimited charts, candle patterns, and technical indicators. You can analyze any stock or market in as much detail as you need. Our highly customizable charts allow you to view multiple time frames, add technical indicators, and even draw your own custom patterns.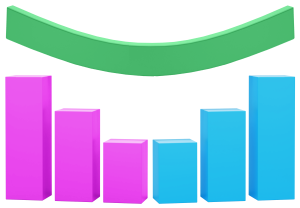 Interest Tree & Max Pain
Optimize Options trading and boost your profits
Interest Tree & Max Pain
Our Interest Tree and Max Pain features provide advanced insights into market sentiment. Interest Tree displays the open interest for every strike price of an option for a particular underlying asset, giving you an idea of where the market is betting. Max Pain calculates the maximum pain or the point at which the options buyers would feel the most pain and sellers the least. Identify potential market trends or reversals and make more informed trading decisions.
Choose the platform which suits best your trading strategy
Whether you are a novice to trading or a seasoned active trader who needs robustness and versatility – we have the right tools


Maximum of 2 charts (Intraday and/or Historical) can be opened at a time
MAX 10 days of data on intraday charts
MAX 5 Technical Indicators per chart
171 Technical Indicators; no limit on a chart
MAX 3 Candle Patterns per chart
INTEREST TREE feature on charts
MAX PAIN feature on charts
Account Features
Market data
Ready to start trading on
Hammer™ Lite+?
Sign up in just a few easy steps and enjoy commission-free trading
on all your orders. Join now to experience powerful professional trading tools.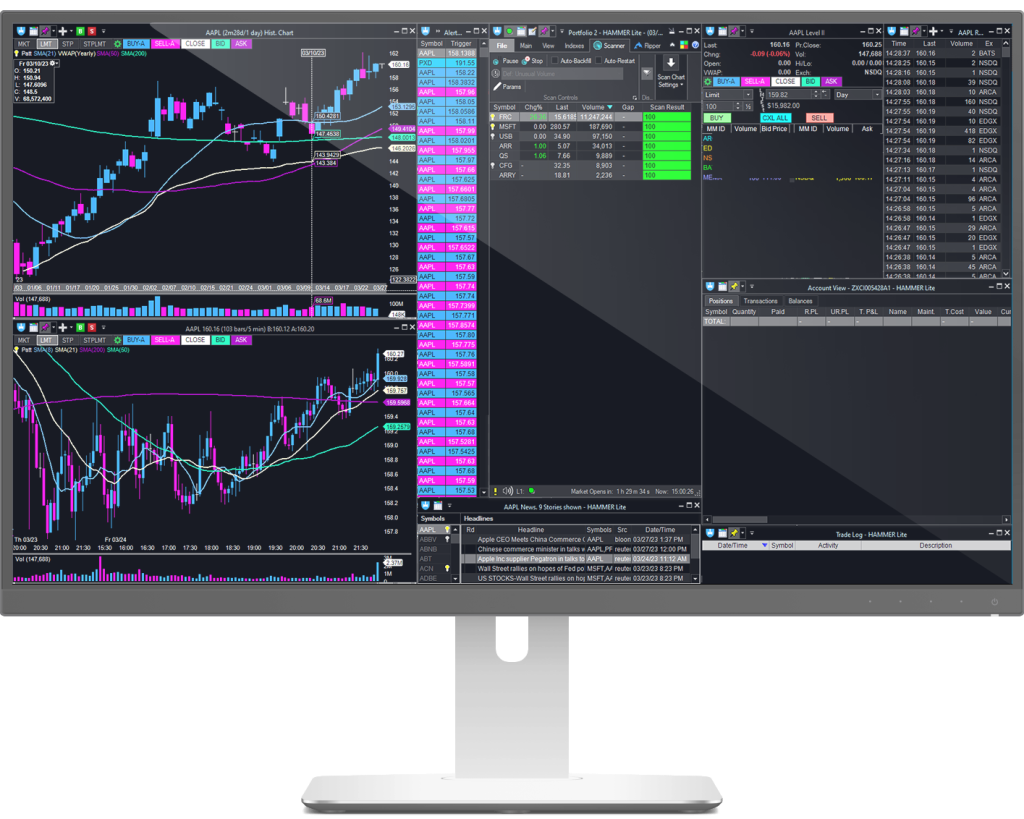 Trade Anywhere, Anytime with Hammer Lite Mobile. Your Trading Platform, Now on Your Palm. Analyze Trends, Execute Trades – All on Phone or Tablet!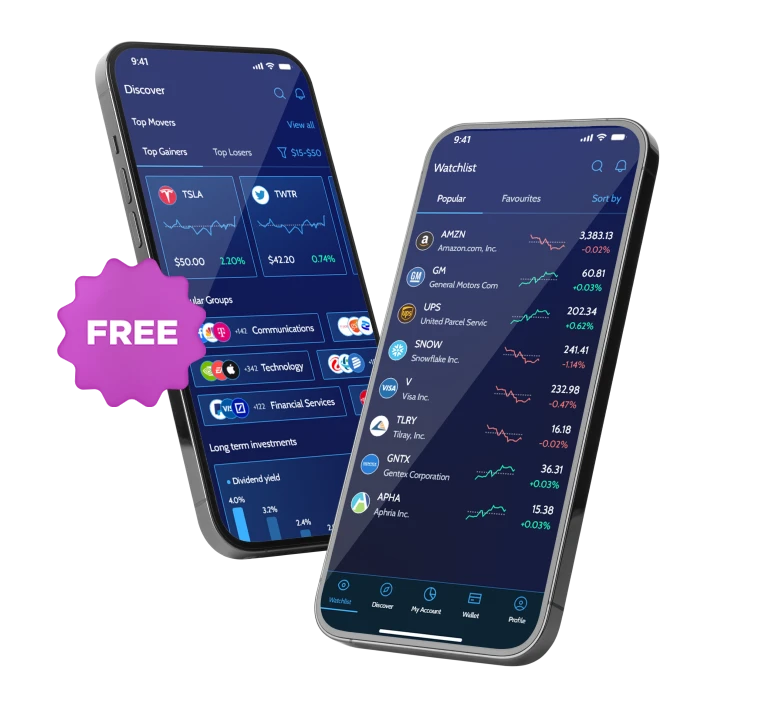 Embrace a web-based solution that revolutionizes trading ease. Ideal for traders who opt for browser-based trading, the platform equips them with fundamental tools and strategies, eliminating the need for any downloads.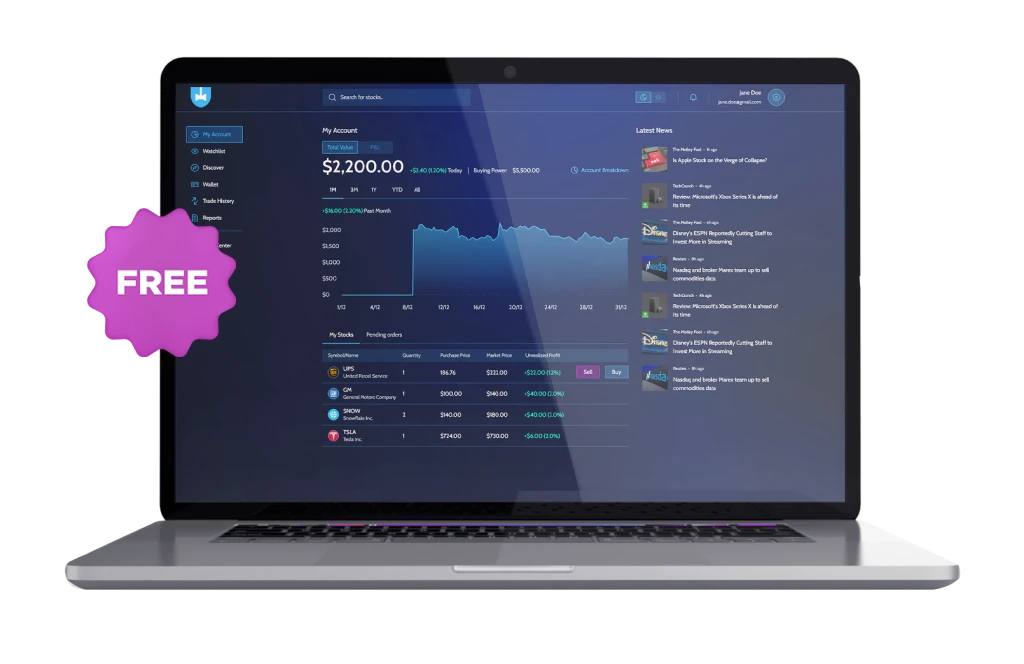 Try 30 days
ZERO-Risk
trading
with $100,000 in virtual funds.
Experience the best of professional trading without risking your capital
Trade with confidence
Your money is always protected by being held in segregated accounts with our global banking partners.
Under Investor Compensation Fund authority all account funds are protected for you up to 20,000 EUR.