April 6, 2018
Bogle on Stock Turbulence: 'Never Seen a Market This Volatile to This Extent in My Career'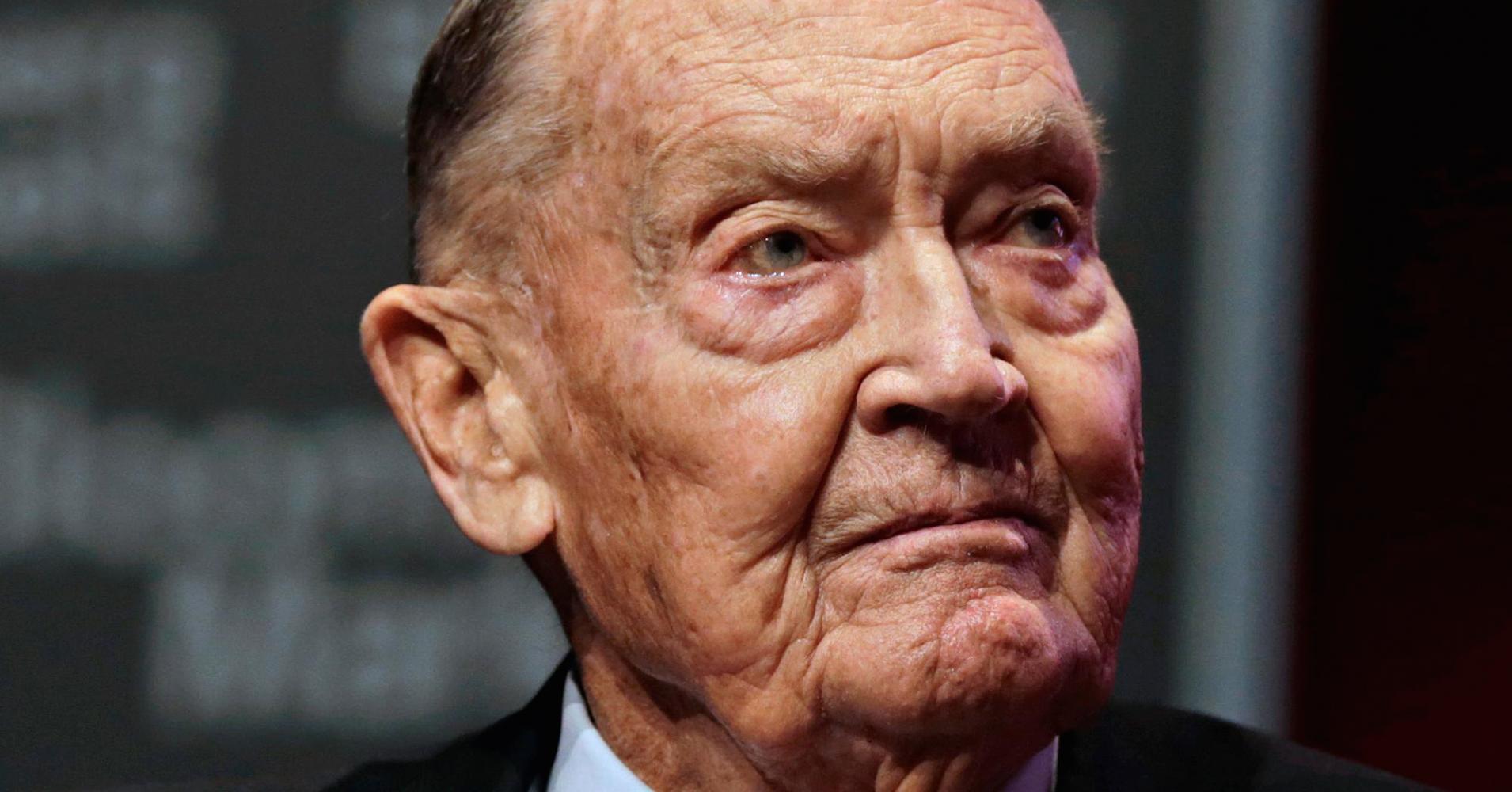 Jack Bogle hasn't seen moves like these in his career.
Vanguard founder Jack Bogle has been around the block. The 88-year-old investing titan, who is basically the father of passive investing, says this renewed regime of volatility in stocks is uncanny.
How uncanny? He's never seen anything like it in his 66-year career. Here's what he had to say during a CNBC interview on Thursday:
'I have never seen a market this volatile to this extent in my career. Now that's only 66 years, so I shouldn't make too much about it, but you're right: I've seen two 50-percent declines, I've seen a 25-percent decline in one day and I've never seen anything like this before.'
Bogle is referring notably to the Dow Jones Industrial Average DJIA which erased a 510-point decline on Wednesday to end up by 1%, or about 240 points, with the S&P 500 index SPX,  and the Nasdaq Composite Index COMP also producing stunning intraday turnarounds as fears of a trade clash between the U.S. and China receded in dramatic fashion.
Lately, the market has been prone to white-knuckle swings after a yearlong period of quiet in which a popular measure of volatility, the Cboe Volatility Index VIX hovered at half its historic average of 20, until it abruptly jolted up 118% — its sharpest rise on record — in February, capsizing a number of dubious and popular wagers on Wall Street.
MarketWatch's Ryan Vlastelica writes that the S&P 500 has already tripled the number of 1% swings seen over all of last year.
For just the first quarter, the S&P had 23 days with a 1% move. According to Nicholas Colas, co-founder of DataTrek Research, the historical average — going back to 1958 — is for 13 such sessions over that period.
Article was originally published by Mark DeCambre at marketwatch.com
Featured image is by Peter Foley, Bloomberg, Getty Images