December 28, 2016
5 overlooked stock picks for 2017 from top fund managers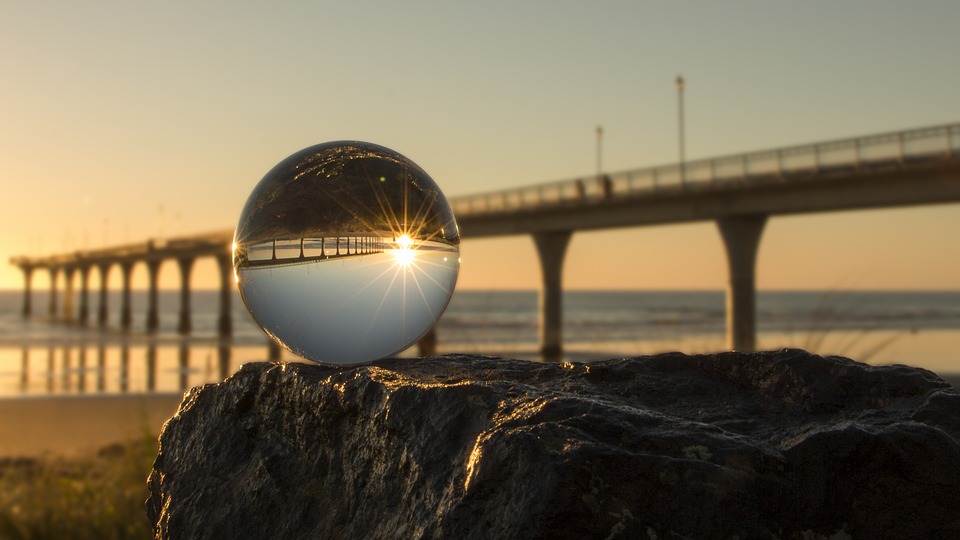 Ready to play the new commodity cycle? Or maybe buy into Trump's defense-spending plans? Or even bet on one of Europe's most hated airlines?
According to a group of top fund managers, those plays are likely to offer you some of the best returns for the next year. Speaking at the Sohn Conference in London earlier in December, 14 fund managers from the U.S. and Europe each unveiled their top investment calls for the next year to a group of around 450 investors.
How to benefit from president-elect Donald Trump's expected fiscal policies was a major topic at the conference, but continued optimism over the commodity sector also featured highly among fund-manager favorites.
Here's a list of some of the most interesting calls from the annual conference:
Ryanair
Irish low-cost carrier Ryanair Holdings PLC RY4C, RYAAY  usually divides opinion among passengers, but as an investor you only really need to care about one thing: Its potential to continue to expand and make money for shareholders, said Adrian Croxson, partner at Och-Ziff Capital Management.
"To put it simply, we think that the net income could double over the next couple of years and we think shares will [jump]," he said.
Croxson points to two key factors behind his Ryanair call:
1) The company's cost structure is significantly lower than other airlines, including rival easyJet PLC EZJ. That allows it to sell tickets at a cheaper price and continue to win over more passengers.
2) Market share. Ryanair is already Europe's largest airline with a market share pf around 15%, but with an expanded route network to more popular airports coupled with continued low prices, Croxson expects the airline to control 25% of the European market in coming years.
Charter Communications
U.S. cable-TV provider Charter Communications Inc. CHTR  has the potential to "double or triple" in value in coming years, as the company continues to grow "its top-line strongly through subscriber growth and pricing," according to Chris Hohn, founder of TCI Fund Management.
That's on top of an already impressive 44% gain in 2016.
"Charter has not achieved its potential," the top European hedge fund manager said.
What's also making the company attractive is what Hohn predicts will be an "inevitable" takeover bid from rival Verizon Communications Inc. VZ
Rio Tinto
The London-listed mining giant Rio Tinto PLC RIO has soared 59% year-to-date, but the stock still has room to rally, said Robert Bishop, founder of Impala Asset Management.
"Rio Tinto is a large cap, high-quality play on the beginning of the new commodity cycle," he said.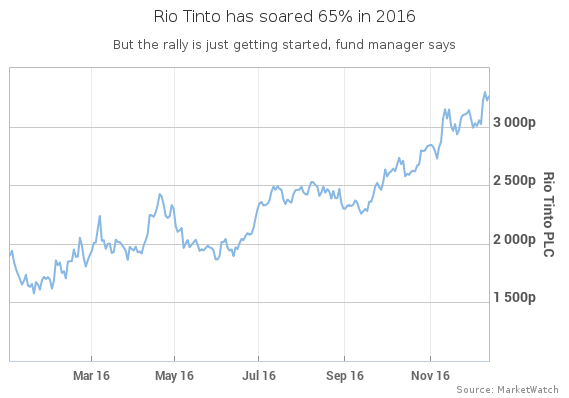 "We've just been through a five-year bear market in metals prices, which was the longest in 35 years … There's minimum new capacity coming on stream over the 2017-2019 time-frame, so I really believe we are in the early days of a commodity cycle."
Bishop also said Trump's infrastructure spending plans are likely to drive up demand for industrial metals, and are particularly bullish for copper, which is one of Rio Tinto's key products.
Autoliv
Swedish-American Autoliv Inc. ALV, ALIVSDB  is in a sweet spot to grow its dominance in the airbag and seat-belt market, setting the stock up for a significant rally over the next two years, according to Erik Karlsson, founding partner and chief executive of Bodenholm Capital.
"We see a 100% upside in our Autoliv investment over the next two years," he said.
Autoliv already sits on 38% of the market, but is almost guaranteed to grow its share to 50% due to serious problems at its main competitor Takata Corp. 7312, Karlsson said. Takata was recently forced to recall millions of air bags after a number of product failures that were linked to deaths and injuries.
Since those events, Autoliv has won 55% of all new orders, which means the market share should start to accelerate in the second half of 2017 and well into 2019, the Bodenholm fund manager said.
Karlsson was so sure about his call that he promised to donate 1,000 pounds ($1,268.70) to the Sohn foundation for every investor at the conference that buys Autoliv before Christmas but then loses money on the stock over the next 12 months.
Leonardo – Finmeccanica
Italian defense and aerospace company Leonardo-Finmeccanica SpA LDO  is another company that's likely to benefit from a Trump win in the U.S. Elif Aktug, a senior investment manager at Pictet Asset Management, said the new president is likely to increase military spending, providing a boost to defense companies that have struggled in recent years.
What makes Leonardo stand out in the industry, she said, is its rise from the ashes under new CEO Mauro Moretti that has succeeded with a much-needed restructuring program.
She estimates the stock has potential to rally to €24.30 in coming years, a more than 80% upside from the €13.49 it currently trades at.
"If you're looking for a deep-value cyclical, which has been penalized for being Italian — although only 15% of its revenue comes from Italy — which benefits from the secular trend of increased spending in defense, which will also benefit from a cyclical upturn in the helicopter market, a fantastic management team and [huge] upside, I suggest you take a look at Leonardo," she said.
Article and media originally published by Sara Sjolin at marketwatch.com