"The Strat", short from "The Strategy", is a logical framework for analysis of the price charts of financial instruments that is developed by Rob F. Smith. It is popularized by many of his followers and adopted by numerous traders all over the globe as an approach towards analyzing and trading the financial markets.
The Strat can be both briefly explained and fully covered by mentioning its three fundamental ideas about price action:
Time frame continuity
Broadening formations
Candlestick scenarios and actionable signals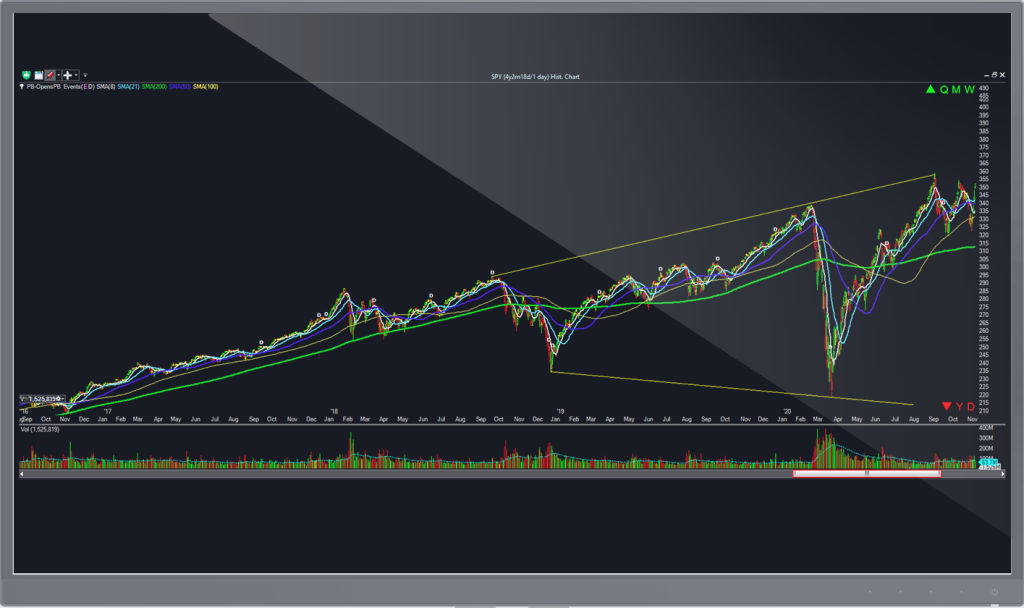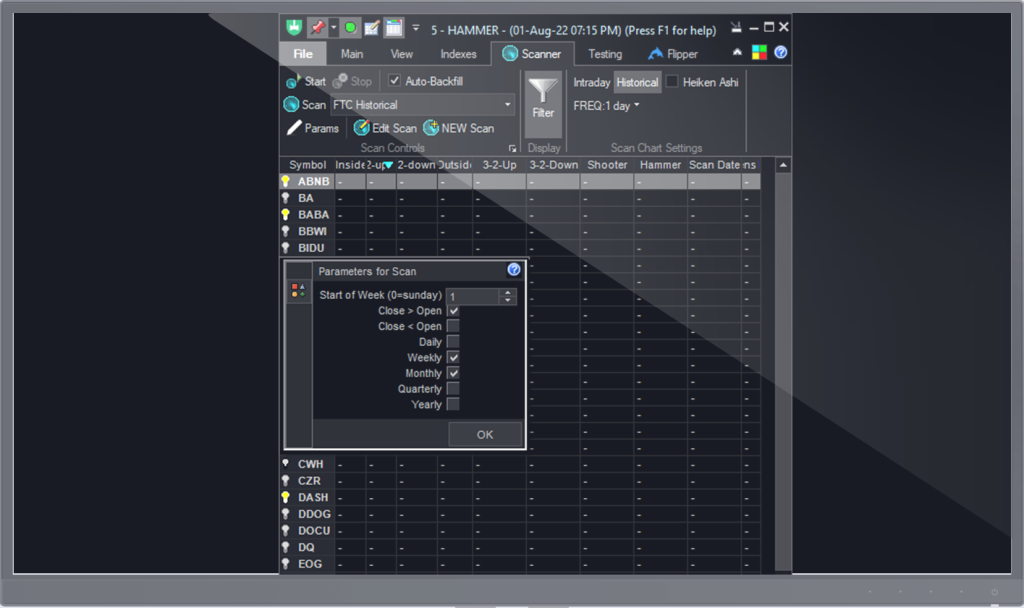 By standing on the logic of The Strat three concepts, Alaric have developed several functions for HAMMER trading platform in the form of chart indicators and watch list market scanners.
Hammer differentiates between historical and real-time market data and that is why we have the Historical and Intraday options for all of the scanners.
Built-in TheStrat scanners
FTC Historical is a scanner that searches for Full time frame continuity on all the historical time frames supported by Hammer – daily, weekly, monthly, quarterly, yearly.
Next is the FTC Intraday scanner. The logic is the same as the FTC Historical and you should be able to navigate it with ease.
The Strat Patterns scanner – We can't talk about The Strat without mentioning the Scenarios (One, Two, Three) and a few of the notable combinations they have. And of course, we have a scanner that tracks them – The Strat Patterns scanner.
The Strat Patterns multi-column– If you like The Strat Patterns scanner, but you still need more in terms of functionality, we have a version of it that makes it even more useful. That is the The Strat Patterns multi-column scan.
The Strat Patterns multi-column w/FTC– And if all of the above is not enough, we also have The Strat Patterns multi-column w/FTC scanners for both the Historical and Intraday time frames.
The Strat Patterns multi-column w/Hist– The exact same logic is applied to the TheStrat Patterns multi-column w/Hist.
A Practical Guide to The Strat Fundamentals & The Strat HAMMER platform tools
The Strat is in its essence based on the rules of formal logic. While adhering to them, it aims to explain and give structure to concepts about trading that have been overlooked by the industry even though being in plain sight. Alaric Securities, recognizing the enormous value that The Strat possesses, has incorporated in the HAMMER trading platform several tools based on its logic and rules in order to be of service to anyone that is a fan of this method - beginners and veterans, analysts and traders.
Check out our FAQ for more TheStrat Scanners tutorials and trading examples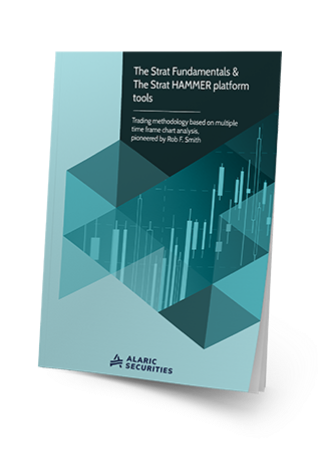 The Strat Patterns Multi Column Scanners