April 18, 2017
Alphabet's Stock May Finally Outperform Facebook and Amazon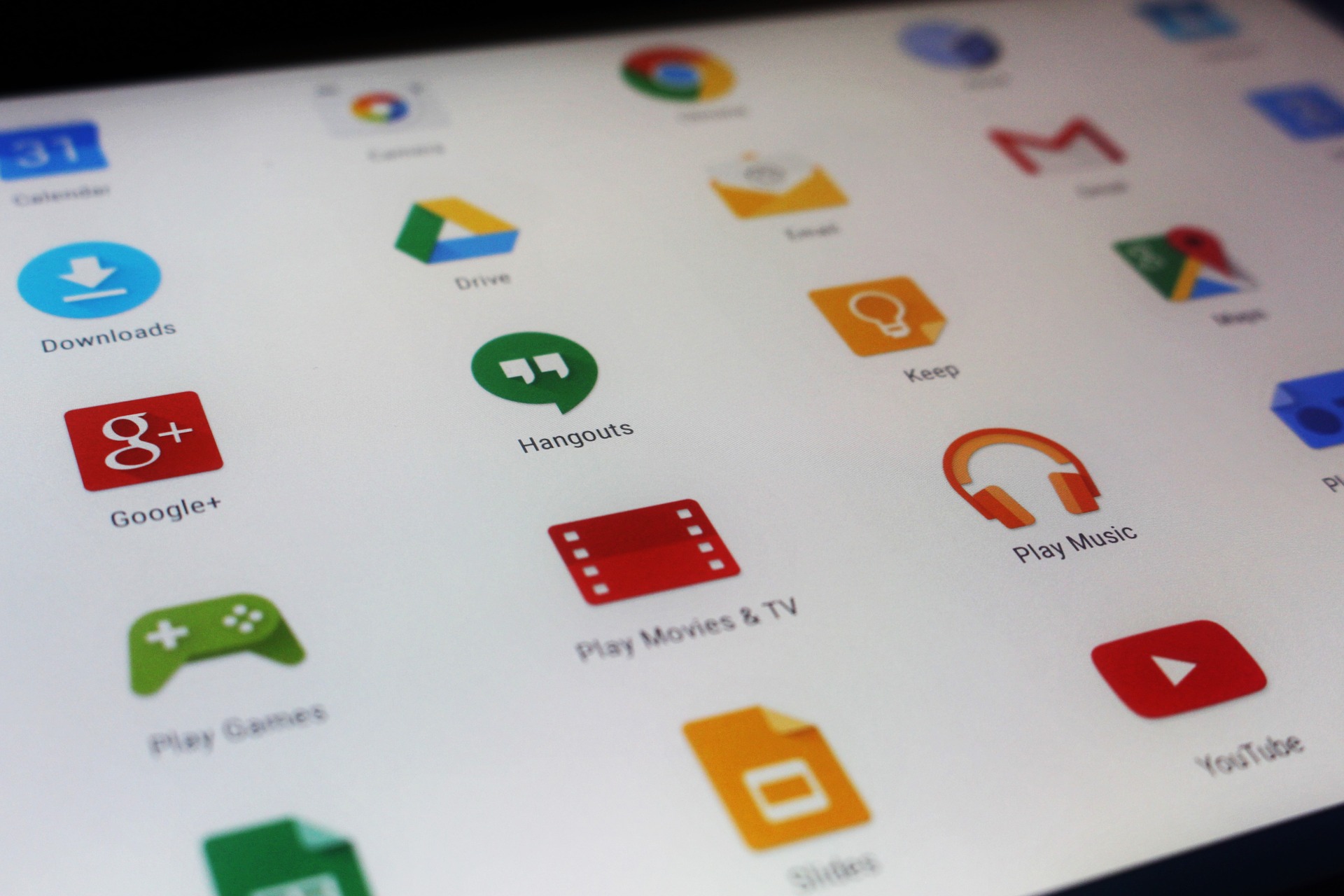 Credit Suisse's $1,100 price target would value Google parent above Apple
Alphabet Inc.'s stock may have underperformed many of its peers over the past year, but analysts at Credit Suisse say that is set to change.
While Facebook's FB  stock has increased 29% in the past year and Amazon's AMZN has rocketed 44%, Google parent Alphabet's GOOGL, GOOG shares are up just 10%.
But that underperformance relative to its big-cap rivals could soon change as YouTube and Google Cloud take up a larger piece of its total revenue pie.
On Monday, Credit Suisse analyst Stephen Ju reiterated an outperform rating and $1,100 12-month price target on the stock. That target, which is among the most bullish on Alphabet's stock, would catapult Alphabet's market capitalization to $757 billion, above Apple Inc.'s AAPL valuation. Apple's market cap is $745 billion, though RBC separately predicted on Monday that it'd grow to $824 billion within the year.
Alphabet Inc. (GOOGL) vs. S&P 500 – Stock Price Percent Change Over Time – 1 Year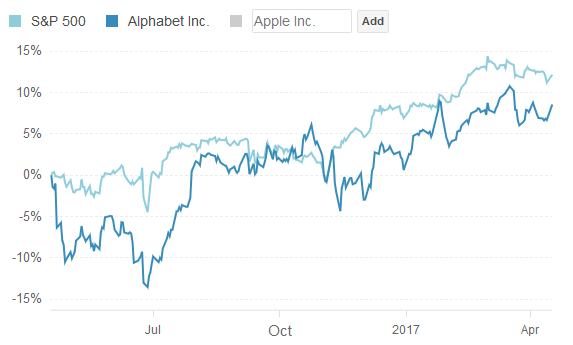 Shares of Alphabet soared 1.8% to close at $855.13 on Monday. They've increased 3.3% in the past three months, virtually in-line with the S&P 500. Amazon, Apple and Facebook have all outperformed over same time period, gaining 11%, 18% and 10.5%, respectively.
The average rating on Alphabet's stock is the equivalent to buy, while the average price target is $982.26, according to a FactSet survey.
In a note to clients released Monday morning, Credit Suisse increased its cloud revenue estimate, added in additional revenue Google is expected to make from the newly-announced YouTube TV streaming service and forecast a larger-than-expected contribution from Google's non-search business, including Google Cloud and Google Play.
Among the problem areas are larger investments to enhance its cloud services business, which have weighed on profit growth and margins. Another worry that has dampened investor sentiment has been the deceleration of Google's established search business, though Ju said that has caused investors to overlook some of the fast-growing aspects of Google's business, such as the cloud.
YouTube, Google Play and Google Cloud, while often are overshadowed by Google Search, are expected to make up one-third of Alphabet's total revenue within three years, according to Credit Suisse. Last quarter, Google's web sites raked in nearly $18 billion in revenue, comprising 85% of total sales.