January 4, 2023 | Issue 8
Why Business Spending Will Drive US (and Global) Growth in 2023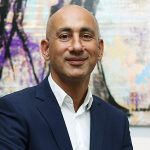 Nikolay Stoykov
Managing Partner at Alaric Securities

US job openings as a market performance predictor
They say that a picture is worth a thousand words, so let's start with one vital statistic for the markets – the US Job Openings: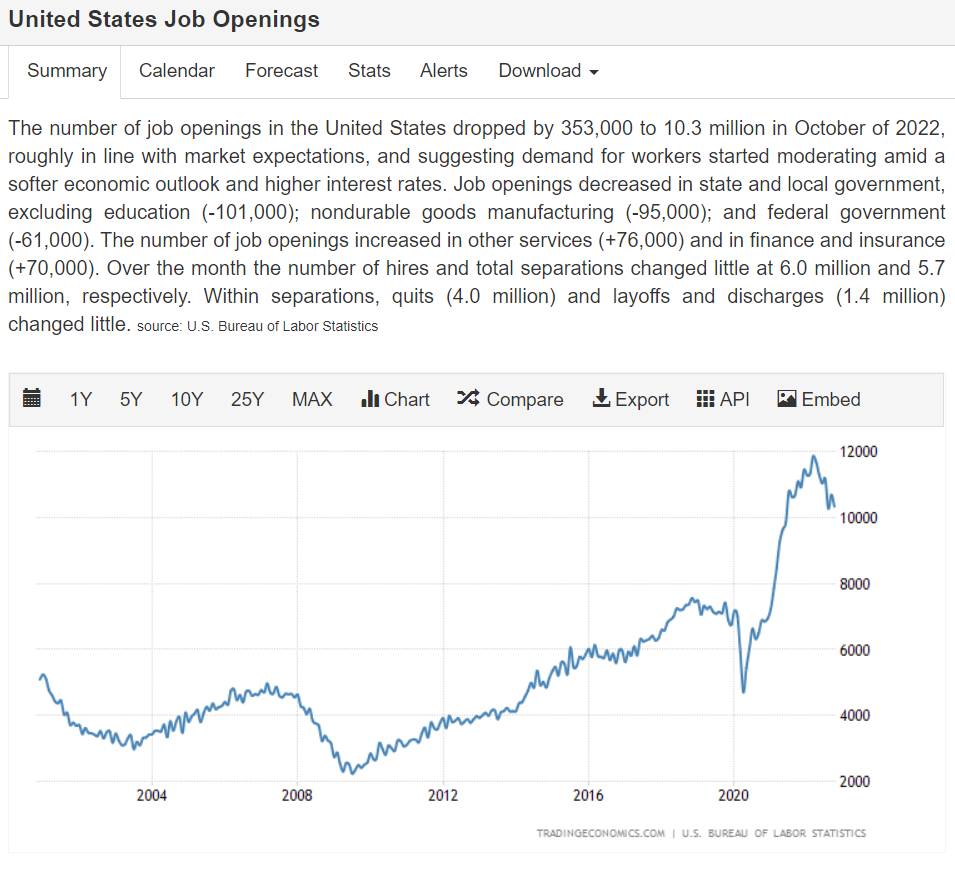 The chart is certainly impressive, but it is even more impressive when you look at it alongside consumer sentiment data. So, let's take a look: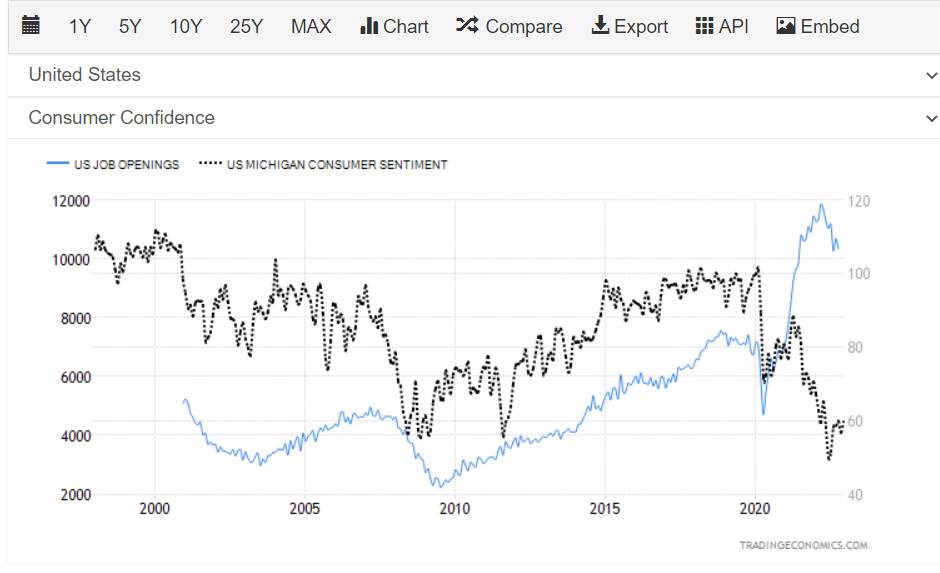 The above graph may look confusing to some readers, so let's describe what it means. The Blue line shows US job openings which in January 2020 were roughly around 7 MM. That was when consumer sentiment (and investor confidence, for that matter), the black line, stood at 100 (almost a 20-year high).
What happened in 2022?
In January 2022, US job openings stood at 10.9 MM while consumer sentiment was at the relatively depressed level of 67. The combination of a number of rare events created a perfect storm — war in Europe involving one of the world's superpowers — the Russian Federation; a severe energy crisis – Crude Oil traded near USD 120/barrel at one point, and the Federal Reserve raising rates from 0.25% to 4.5%. As a result of all those unexpected adverse events, consumer sentiment dipped BELOW its 2008 lows.
What happened to US job openings? They fell from 11.3 MM in January 2022 to 10.3 MM in October 2022 (last available data)
In 2022 US businesses were looking to invest, even in the face of so many global uncertainties. It is reasonable to expect investments to pick up quite dramatically in 2023, especially if inflation gets under control and the war in Ukraine does not intensify.
Our conclusion is further confirmed by the ISM non-manufacturing business activity index. It was relatively resilient throughout the entire year of 2022 (as compared to 2010—2015, for example). Moreover, November 2022 showed readings ABOVE those in January 2022.
See the chart below: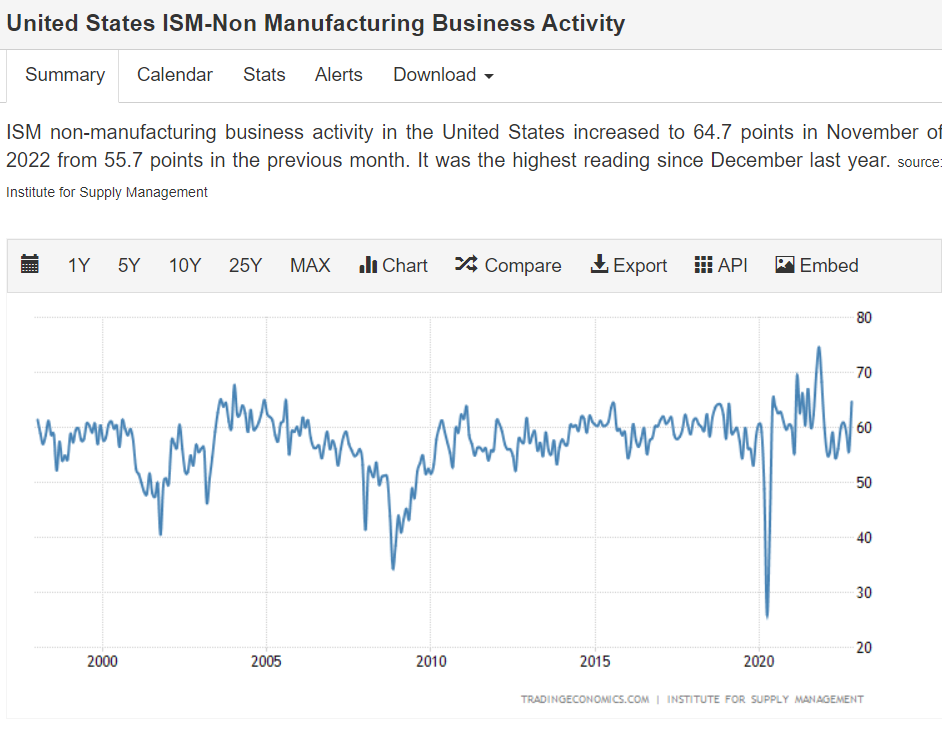 Armed with all this information, choose your investments wisely and bear in mind that this year holds a lot of potential for growth, despite the widespread negative sentiments.
Sources:
Trading Economic  https://tradingeconomics.com/
US Bureau of Labor Statistics https://www.bls.gov/
Disclaimer:
The articles, podcasts, and newsletters from Alaric Securities LLC solely represent the authors' views affiliated with the company; they do not represent the perspectives of Alaric Securities LLC or any of its subsidiaries or affiliates. They are provided solely for informative purposes and do not constitute recommendations for or against the purchase or sale of any security, digital asset (such as cryptocurrency), or other assets in any account. They are neither research reports, nor meant to be the foundation for any investing decisions. Any third-party information given does not represent the views of Alaric Securities LLC or any of its subsidiaries or affiliates. All investments carry risk, including the potential loss of principal, and past success does not assure future success.