May 17, 2023 | Issue 26
How to Become a Successful Trader in Three Steps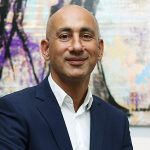 Nikolay Stoykov
Managing Partner at Alaric Securities

Navigating Success: A Clear and Practical Roadmap to Achieve Your Trading Goals
Both older and younger individuals frequently inquire about the path to becoming a successful trader. Although we advise against seeking quick fixes, we have valuable insights to offer based on our experience in successfully nurturing a proprietary trading venture. Hence, we can provide you with a roadmap to achieve your goals.
Unveiling the common grounds between skilled drivers and successful traders – driving lessons for trading success
Before we proceed, let's employ the allegory of becoming a skilled driver to illustrate the process of becoming a successful trader. Just like in driving, the first step is to obtain a license by passing the written test. Following that, you will likely need access to get a hold of a car.
Preferably NOT brand new, as you know you are a new driver. Let's say you get a 10-year-old VW Golf. We chose the VW Golf because it is small and NOT very powerful. What is useful CAN be misused.
You drive it for about 12-24 months, and hopefully, you put on something like 20k kilometers (13k miles) on it. During those 12-24 months, you MOST LIKELY will get into an accident – minor fender-bender, scratches, broken mirror, etc. Hopefully, nothing big, but you need first hand experience to see what it feels to get into an accident, what it feels to have something break while driving, and how painful and expensive it could be to take your car to a mechanic.
The driving force of repetition and consistency on the road to trading success
After that initial period of 12-24 months, you sell your now 12-year-old VW Golf and buy a 5-year-old BMW 3 M Sport. You repeat the process from earlier, except now you keep it for around 36 months and drive it for another 30-50k kilometers (30k miles). This is a lot more powerful car, so adjusting to get used to it will take time.
Then you sell your now 8-year-old BMW and buy your brand new… Lamborghini Aventador! Does this sound like a SOLID plan? It certainly DOES to us! What would happen if you purchased your Lamborghini Aventador first? Accidents, most likely. These are pretty expensive accidents, with the chance of some of those accidents being very serious as well.
However, it's important to acknowledge the myth of easy money in trading. Trading and investing are not quick paths to riches but rather challenging endeavors that require patience and skill. Just as purchasing a high-performance car without first mastering the fundamentals of driving can lead to costly accidents, diving headfirst into the trading world without a solid foundation can result in financial pitfalls. Let's see if we can translate that roadmap into trading. 

Roadmap to becoming a successful trader
For the first 12-24 months, engage in active trading of fixed-income instruments. These instruments are less volatile, allowing you to become accustomed to the trading experience.
After this initial period, you can graduate to trading ETFs and indexes. Once you have three years of experience with these or five years from your trading journey's start, you can explore single stock trading or even delve into the world of Bitcoin.
Does this plan resonate with you? It surely does for us! We often witness individuals with little to no trading experience immediately diving into digital asset allocation or placing 90% of their capital in a single stock. While it's possible to buy a brand-new Lamborghini Aventador and instantly become an exceptional driver, we have never seen it happen. Likewise, individuals with no active trading experience can't suddenly become great stock pickers. It takes time, practice, and a gradual progression towards more complex trading strategies.
Follow this roadmap to become a successful trader and pave your way to trading success!
Disclaimer:
The articles, podcasts and newsletters from Alaric Securities LLC solely represent the authors' views affiliated with the company; they do not represent the perspectives of Alaric Securities OOD or any of its subsidiaries or affiliates. They are provided solely for informative purposes and do not constitute recommendations for or against purchasing or selling any security. digital asset (such as cryptocurrency), or other assets in any account. They are neither research reports nor meant to be the foundation for any investing decisions. Any third-party information given does not represent the views of Alaric Securities OOD or any of its subsidiaries or affiliates. All investments carry risk, including the potential loss of principal and past success does not assure future success.