December 21, 2022 | Issue 7
Economic Outlook for 2023: Don't Forget Your Sun Screen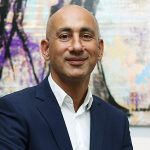 Nikolay Stoykov
Managing Partner at Alaric Securities

Actionable tips on how to navigate markets smoothly
2022 was one of the worst years for financial markets on record. It might not have been as bad as 2008, but came a very close second. There is a pervasive sense of pessimism about the future: 'things will continue to be bad, and there is no hope of change any time soon' is a common refrain.
One statistic which tracks this particular consumer sentiment is known as the University of Michigan Current Economic Conditions: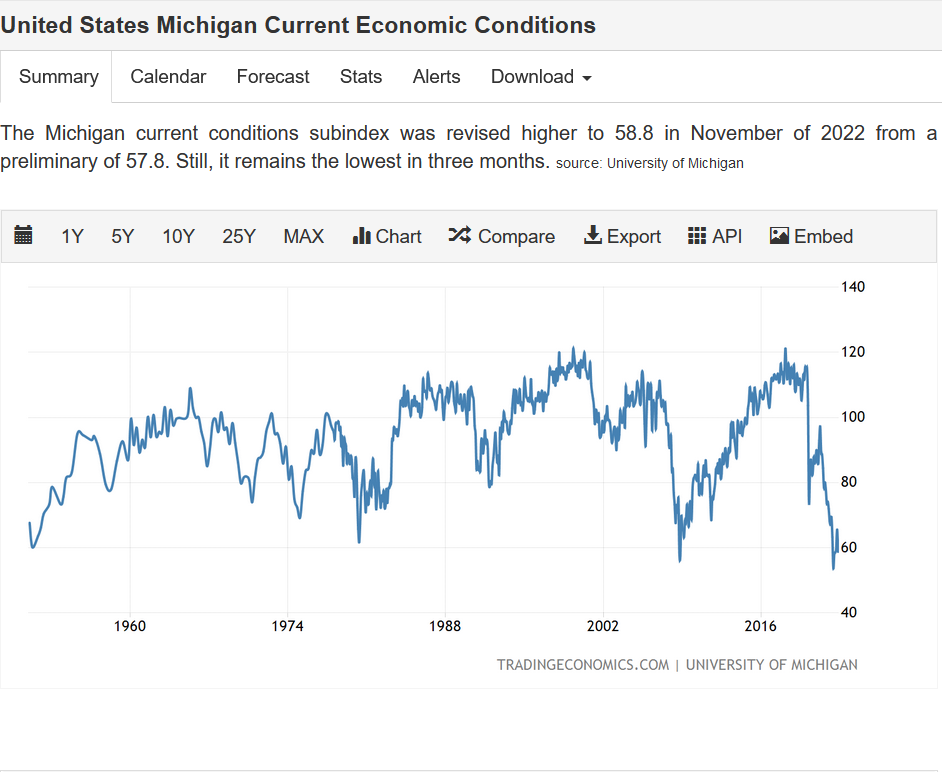 Although people may not realize it, much like the coldest temperature on record for the last 40 years, pessimism and optimism also have statistical limits. Statistics say the average consumer feels worse now about the present than in 2009 (or at least very close to that). If the past is any indication, 2023 will likely be something like 2009.
Warren Buffett put it best: 'Conduct your affairs opposite to that of others.' People are incredibly pessimistic — it is time to be optimistic!
If you want to navigate markets smoothly in 2023, here are five actionable tips you should follow:
Invest primarily in US Stocks and try to avoid emerging markets.
Buy diversified portfolios — the best and cheapest way is choosing ETFs.
Avoid timing the market. Most successful investors AVERAGE their entries and exits.
Don't be tempted to use leverage. True, leverage has its uses and CAN augment returns. However, in the long run it can negatively impact your portfolio.
Just return the ball. To borrow from Howard Marks, 'Professional investing is like amateur tennis — all you need to do is return the ball.'
As we mentioned in one of our previous issues of Market Insights, the environment has changed, and in the next few quarters we expect fixed income to recover from its extremely oversold levels. While all government bonds were relentlessly sold in 2022, there are quite a few bargains in EUR-denominated sovereign bonds which we think might continue to be of interest in 2023.
Last but not least — our statistical model shows US Inflation in 2023 at 0.50% to 3.1% and we can say this with 95% confidence.
Inflation expectations for 2023 are THROUGH the roof. Most likely, due to the hawkish policy, it will be close to 1.3% and certainly nothing like the numbers we have seen this year. What does this mean? Let's just say you can feel extra comfortable allocating towards fixed-income products. In our opinion, this is one of the best opportunities in that sector for the past 20 years.
Sources:
Disclaimer:
The articles, podcasts, and newsletters from Alaric Securities LLC solely represent the authors' views affiliated with the company; they do not represent the perspectives of Alaric Securities LLC or any of its subsidiaries or affiliates. They are provided solely for informative purposes and do not constitute recommendations for or against the purchase or sale of any security, digital asset (such as cryptocurrency), or other assets in any account. They are neither research reports, nor meant to be the foundation for any investing decisions. Any third-party information given does not represent the views of Alaric Securities LLC or any of its subsidiaries or affiliates. All investments carry risk, including the potential loss of principal, and past success does not assure future success.